3 Days Murchison Falls NP
Overview
---
Comfortable
Tour
Budget
Tour
("Lazy"
Camping)
Group
Price p.p.
Price p.p.
1 person
USD $1,205
USD $1,085
2 persons
USD $730
USD $660
3 persons
USD $595
USD $525
4 persons
USD $525
USD $455
5 persons
USD $485
USD $415
6 persons
USD $465
USD $395
7 persons
USD $440
USD $370
---
Flights not included.
First and last night in Uganda not included.
Extra night in our Airport Guesthouse
Double US$ 70 /Single US$ 60
(including BB and airport transfer).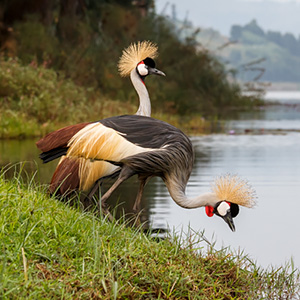 3 Days Murchison Falls NP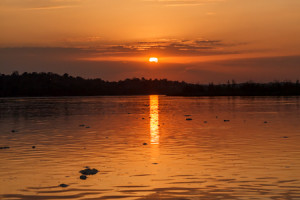 Every Friday we have a departure!
Ideal for a long weekend of adventure.
If you have your own group or a romantic getaway for 2 🙂   then you can choose your own departure date.
Watch the endangered white rhino in Ziwa Rhino Sanctuary and arrive in the afternoon in our Nature Lodges accommodation Fort Murchison just outside Murchison Falls National Park.
Have a cool drink, watch river Nile flowing by on her long journey to the Mediterranean see and listen to the sounds of the African night.
Have a boat trip to the mighty Murchison Falls and watch numerous mammals, lots of birds and very large Nile crocodiles. Don't forget to scan the rocks near the falls for rock pratincoles.
Enjoy the beautiful scenery of Uganda's largest savannah park and see lots of Ugandan kobs, bush elephants and the endangered Rothschild's giraffe. Maybe you will have a glance of the elusive shoebill, a mixture of a stork and a pelican, when visiting the large papyrus swamps near the Nile delta.
---
What has this trip to offer?
Staying in the beautiful Fort Murchison Lodge (part of Nature Lodges).
You can choose "Lazy" camping (the tent is ready and fully equipped, showers and toilets are shared) or a room in the Lodges.
All accommodation is on BB basis.
All transport is in 4WD Landcruisers with a pop-up roof and for everybody a comfortable window seat.
Gamedrives in the park, see lions, leopards, giraffes, Ugandan kobs, elephants, shoebill storks, etc.
Boatride to the top of the Falls.